We are a long-established importer with reliable supply chains offering a comprehensive range of delicatessen products to the UK market.
Established in 1993, Minster Fine Foods is now nestled in the picturesque market town of Bourne in South Lincolnshire, having originally been founded in Minster on the Isle of Sheppey.
It all began when we felt that logistics to the UK from Europe had improved enough and appetite for continental meats had grown sufficiently that products could be delivered on a direct basis as opposed to the costly and not very green method of stock holding and picking the products here in the UK.
The idea from the start was to offer a complete range of authentic delicatessen meat products from Europe to Multiple Retailers, Wholesalers, Food Service and Industrial sectors of the food industry. We wanted to be a pioneer in setting quality standards, product innovation and developing people – values which we still uphold today.
We pride ourselves on offering the most competitive prices on consistent high-quality products and the best possible customer service experience.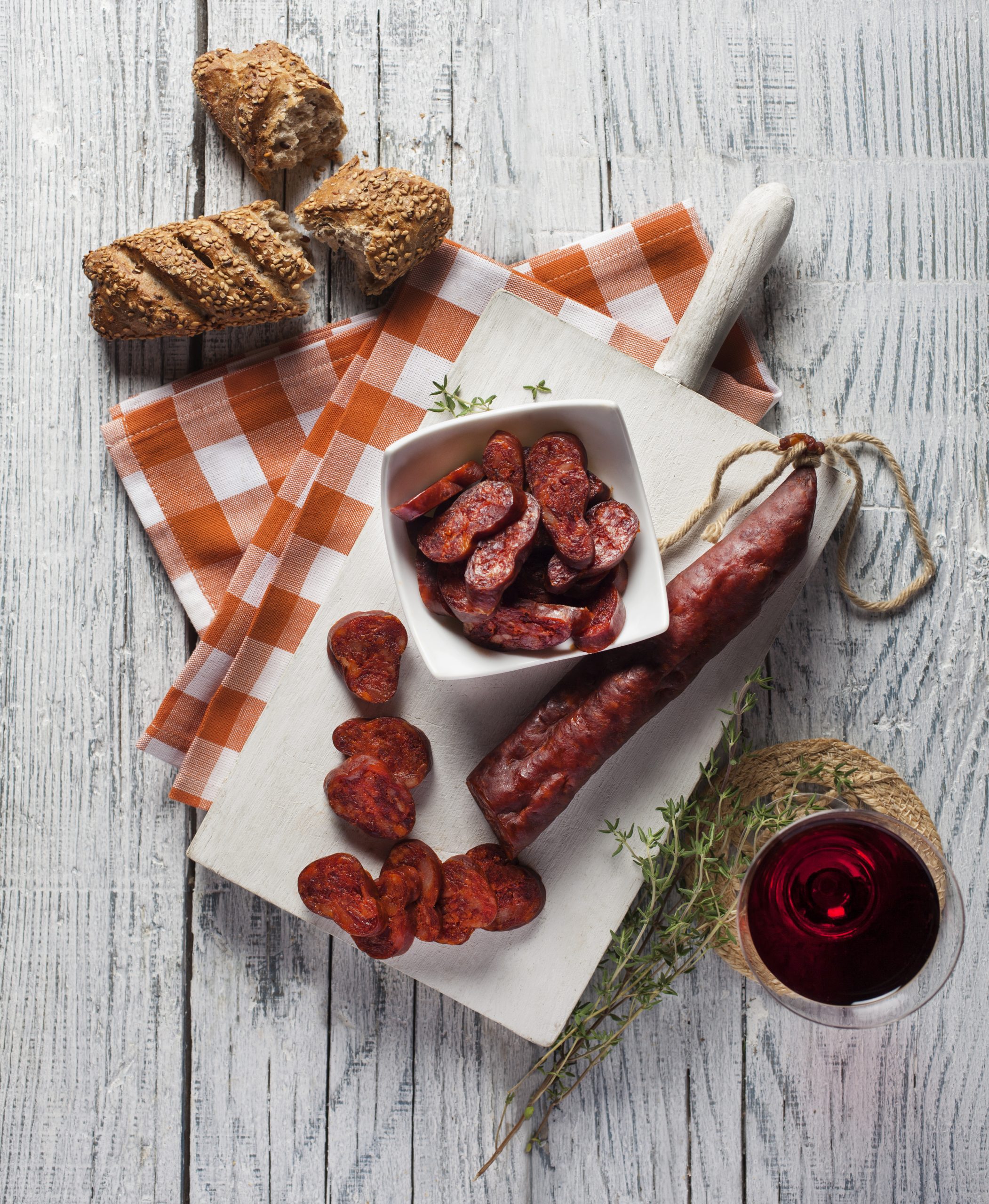 Variety
From Continental Charcuterie to Cooked Meatballs, Frankfurters to hand-finished Pate, we offer a comprehensive range to compliment any occasion, meal or development.
Quality
Sourcing only from BRC Certified manufacturers, specialising in traditional manufacturing methods, providing our customers with the highest quality meats reflecting the tastes & flavours of Europe.
Flexibility
With the ability to slice, dice, stamp, tear, cook, ferment, pasteurise, steam and more, our manufacturers are able to match existing specifications and also take on NPD projects.
Innovation
We continually work with our suppliers and scour the European market to bring our customers new and innovative products from across the continent to compliment and add value to your range or development.
Competitive pricing
Our long standing and established relationships with our manufacturing partners, combined with our purchasing power and efficiencies enables us to materialise significant savings, providing competitive, stable pricing and the ability to offer fixed term costings for larger projects.
Peace of mind
You will have a dedicated UK based Account Manager and access to our experienced back-office staff and Technical Coordinator to ensure swift and easy communications, prompt order processing and superior technical standards.
CUSTOMS AND DELIVERY
All goods are delivered customs cleared with an average lead time of one week for stock items.
Environmentally responsible packaging formats
Our Manufacturing partners are continually looking for packaging reduction solutions and ways of incorporating more recycled materials. As the importer of product, we declare and pay any Plastic Packaging Tax (PPT) due, saving you time and money.
Ellyot Doyle
Managing Director
EMAIL:
ellyot@minsterfinefoods.co.uk
Read Bio
As Managing Director of Minster Fine Foods, I am very lucky to be involved in all aspects of the business, from sourcing products to the ever-important sales process.
Commercially astute and highly experienced in the development and sales of food products, I have a real passion for food, from eating it to understanding production methods from beginning to end. Alongside a love of traveling and meeting new people, this is the perfect job for me.
Prior to my career at Minster, I worked at the beginning of the food chain in farming – this was where my love of food started! I joined Minster in 1999 as an office junior and soon progressed into the sales force. With a lot of mentoring from Ann and Richard – the then-owners of the company – I soon developed my sales technique before progressing into all other aspects of the business.
David Coulthurst
Senior Account Manager
EMAIL:
david@minsterfinefoods.co.uk
Read Bio
Having spent five years as Department Meat Manager at Sainsbury's supermarket, joining Minster in 1998 was the perfect move for me: meat is in my blood! I am responsible for sales development in retail, food service and industrial accounts, and each sector represents its own individual challenges. In my years at Minster, I have seen the food industry change at a rapid pace, from consumer habits and tastes to our customers' technical demands in supplying the UK market. My weekends are spent with my wife and our fast-growing daughter. I do still manage to watch the odd game of football at Portman Road stadium though!
Kylie Collier
Financial Controller
EMAIL:
kylie@minsterfinefoods.co.uk
Read Bio
I joined Minster Fine Foods way back in 2003 in an administrative role. Within six months a vacancy had opened within the accounts department and my love of finance and food has grown from there. I'm now Financial Controller at Minster, overseeing the fiscal aspects of the business and preparing us for the challenges that Brexit has presented – mainly ensuring that we are equipped to successfully act as our own import broker; submitting our own import and IPAFFS declarations. This has allowed us to stay flexible, competitive and ahead of the curve when new legislation is introduced.  Away from the office I like reading, travelling and spending time with my family and friends – and preferably all three combined!
Catherine Twell
Technical Coordinator
EMAIL:
quality@minsterfinefoods.co.uk
Read Bio
The first boomerang employee at Minster! I first joined in 2003 in an administrative role and progressed in the technical department – this is where my passion for food safety began. I left in 2017 and became a technical supervisor for a factory producing vegan savoury and dessert products before progressing to a storage and warehousing facility. I missed Minster too much though and re-joined the team in January 2021 in the technical department. In my spare time I love to spend time with my husband and two young children – we're often found outside exploring and enjoying the fresh air.
Debbie Howarth
Accounts Assistant
EMAIL:
accounts@minsterfinefoods.co.uk
Read Bio
I joined Minster back in August 2014. With 17 years' experience in customer facing retail and over 14 years in the fine foods industry (all those numbers make me feel old!) I was given the opportunity to be part of Minster Fine Foods. When I first joined Minster, my daily duties saw me getting involved with different areas of the business, offering assistance wherever I was needed. Eventually I started assisting Kylie more in accounts and felt like I had found my niche in Minster. Outside of work, I am an avid reader and enjoy relaxing with my Chinchilla, a coffee and a good book. I am also a self-confessed lover of all things food, and get very excited when we go out for a meal. Being fortunate enough to live in a country village, I love finding new walks…short ones though, as I have zero sense of direction! Most of all I love spending time tending the garden and hoovering the grass….
Debbie Doyle
Human Resource Manager
EMAIL:
debbie@minsterfinefoods.co.uk
Read Bio
I joined Minster at the beginning of 2013; bringing with me HR experience from a variety of organisations including Alliance Boots and most recently, BGL group – where my main focus was to recruit individuals from the Insurance industry – a million miles away from the food industry!  However, with the support of a great team, I'm learning the ropes and am really excited about what Minster has to offer, not only to our customers, but to our employees also as the company continues to grow.
My time is currently split between Minster and raising my children, Harry and Annabelle – both of whom developed a taste for Delicatessen meats at their early ages and are fast becoming the biggest 'foodies' that I know, only second of course to my Husband, Ellyot!
Kairen Galbraith
Office Administrator (Orders & Supply)
EMAIL:
order@minsterfinefoods.co.uk
Read Bio
I joined Minster in March 2019, having spent the last 20+ years working with Sales & Logistics teams. I now oversee customers orders from the initial placement to delivery and enjoy building great relationships along the way. Outside of work I love to spend time on my boat with friends watching the world float by. I also enjoy anything animal related. Having 4 cats, my family and friends know me as the "Crazy Cat Lady"
Lauren Walters
Office Administrator
EMAIL:
admin@minsterfinefoods.co.uk
Read Bio
I first joined Minster in 2013 and then ventured off for a short while to live in Portsmouth.
Since returning 'home' I also came 'home' to Minster. My daily duties see me getting involved in different areas of the business but I'm mainly responsible for creating all the customs documents.
Away from work, I enjoy spending time with my 2 children and going on lots of adventures!
Want to work with us?
At Minster Fine Foods we have a passion for providing high quality products & customer service. Get in touch to see how we can help you.